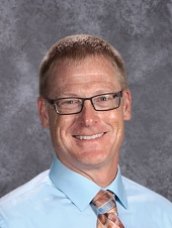 Entering my new role as Osakis High School principal prompted me to revisit the strategic plan for Osakis Public Schools. I have written a brief personal response to each of the five goal areas so school district stakeholders have a chance to know what I value as a longtime employee and resident of the Osakis School District. I look forward to serving our community and want our school to be the best that it can be. Together we are the Silverstreaks.
The complete strategic plan including school district goals can be accessed online at https://www.osakis.k12.mn.us/sites/osakispublic.new.rschooltoday.com/files/files/Private_User/dtc/Osakis%20Strategic%20Plan.pdf
School District Mission Statement – Our Purpose: To engage and support all students in building a solid foundation of knowledge, skills, and character.
Goal Area: High Student Achievement
Provide every Osakis Public School student the opportunity and tools, to be fully prepared for success in college, career, and community life.
The ability to differentiate instruction will need to continue to be a key focal point for Osakis Public School staff in the now and in the future. It is important to provide students with instructional practices that help them develop academic confidence. Confident students are more likely to be engaged and possess a desire to want to learn more. This desire has the potential to become contagious with the end result of a culture centered around motivated students.
Goal Area: Effective Teachers, School Leaders, and Staff
Osakis Public School is a learning organization committed to the growth, development, and engagement of staff who care about student success.
Staff development opportunities are a vital component in schools that are focused on providing the best opportunities for students. The ability to use research-based practices when selecting staff development leads to opportunities for staff to learn up to date practices that are proven to work. Staff development time and money is an investment needed to strengthen our staff, school, and curriculum.
Goal Area: A Safe and Welcoming School Culture
Osakis Public School is a healthy, respectful, caring, and safe learning environment for students, staff, and the community.
Our school district is fortunate to have many dedicated and caring staff members. This year the staff will be working to implement a k-12 character education program. All staff members will have opportunities for input and will be involved in selecting the nine character traits that will be focused on for the school year. These character traits will serve as core values that stakeholders of all ages can use as we continue to work to make our climate and culture one to be proud of.
Goal Area: Financial Stability
Osakis Public School will continue to be conscientious on how funds are used to support district goals today while prioritizing for future needs and opportunities.
The Osakis School District is located within approximately twenty miles of four neighboring school districts. Depending on where residents of the Osakis School District live they have busses from multiple school districts pass by their homes. The location of our school district enhances the importance of being proactive in developing relationships with families before their children are school-aged. Historically, we have been able to retain a high percentage of students that enroll at an early age. This trend needs to continue and we need to remain current in being able to meet the needs of our residents as well as prospective families from neighboring school districts.
Goal Area: Transparent Relationship with our Community
Osakis Public School will use open and honest communication and ensure access to important information is readily available to all stakeholders.
A positive environment with all stakeholders revolves around trust. It is important for district personnel to be diligent when planning for both short and long term needs. Recognizing when it makes fiscal sense to invest in facilities, curriculum, and technology is a key piece to developing a sense of trust in the school leaders. The business community and residents within the school district deserve to know why expenditures are necessary and how they may be impacted. School districts that have community support are best suited to meet both short and long term needs of students, staff, businesses, and residents of the community.
Please know that my door is always open for questions or concerns.
Brad Hoffarth
Osakis High School Principal
320-859-2191 ext. 1300